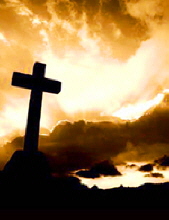 Obituary for Willie Ray "Russ" Taylor
Willie Ray "Russ" Taylor, 74, Husband of the Late Gloria Leggett Taylor. Passed away July 6, 2018 at Pikeville medical Center in Pikeville, Ky.
Willie was born November the 12th 1943 in Evangeline Parish a son to the Late Hozay Willis Taylor & May Zulla Young Taylor. Willie was a veteran of the military and also Pastor of the Caney Bible Church.
Willie is survived by Son: Michael Taylor of Harrogate, TN
Mark Taylor of Carrollton, Ga. Grandchildren: Elizabeth Taylor Petty, Johnathan Michael Taylor, Ansley Taylor, Mason Taylor.
Great Grandchildren: Joseph Petty, A'Zailiah Petty. Willie is preceded in death by his wife and his parents. Willie will be missed by all that knew and loved him.
Cemetery Details
Location
Gethsemane Gardens
109 Ash Lane
East Point, KY 41216